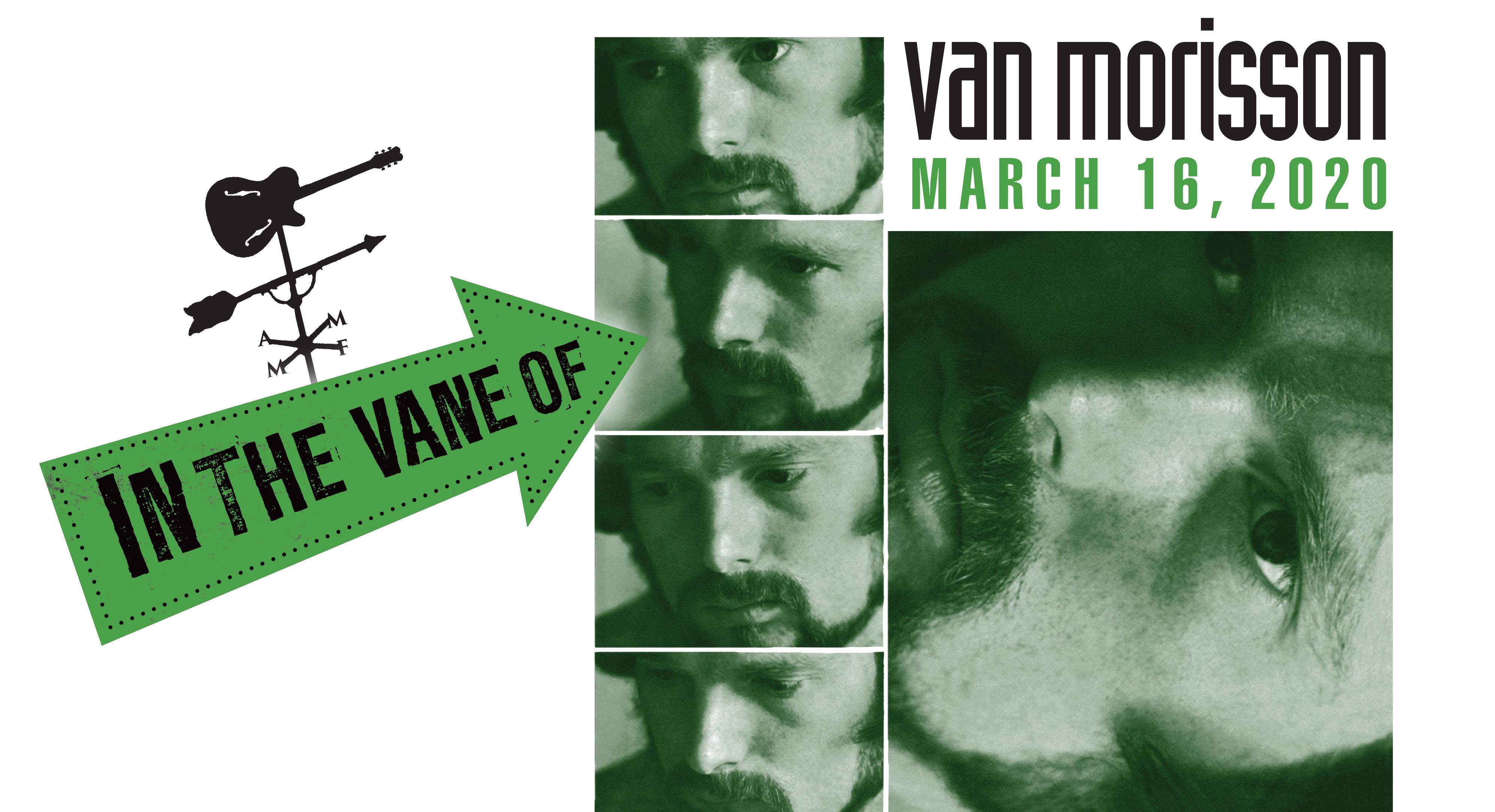 In The Vane Of... Van Morrison
Rams Head On Stage
Annapolis
,
MD
"In The Vane Of... " Van Morrison at Rams Head On Stage in Annapolis
Due to state mandate, this show has been postponed.
All shows are 21+ unless otherwise specified. Any tickets suspected of being purchased for the sole purpose of reselling can be cancelled at the discretion of Rams Head/Eventbrite. All sales are final. Rams Head does not offer refunds. Refunds are only available for cancelled shows.
The "In the Vane of..." series is a concept that mixes the familiarity of your favorite songs along with new tunes inspired by a featured legendary artist or genre.
All proceeds support Annapolis Musicians Fund for Musicians, Inc.
Artists performing in the show include:
Shep Tullier
Johnny Monet Band
Davidson Exchange
Larry & Jenn
Ray Weaver
Timmie Metz
Sean Pelan
40 Dollar Fine
Radio City
Wheelhouse
And a few more of our friends
AMFM is a non-profit organization that was created to provide temporary financial relief to professional Annapolis musicians who cannot work due to sickness, injury, or any other circumstance leaving them unable to perform. This fund acts as an emergency relief fund for lost income. Additionally, AMFM provides scholarships for young Annapolis musicians through the Tim King Scholarship Fund.

ABOUT THE 'VANE OF' LOGO

AMFM purposely made the spelling "Vane" vs. "Vein" in their title of the "In the Vane of" series. If you look closely at the logo, you will see a weather vane, to signify "in the general direction of." As they showcase local musicians they wanted the artists to feel a sense of freedom as well as paying tribute to the featured legendary artist. So they decided to have the artists play one cover song by the legendary artist featured, and then an original song they have written that is inspired by the artist. You could say this is a play on words or a pun, but it is also a directive to our artists to let them know they have some freedom in their creativity.

Venue Information:
Rams Head On Stage
33 West Street
Annapolis, MD, 21401