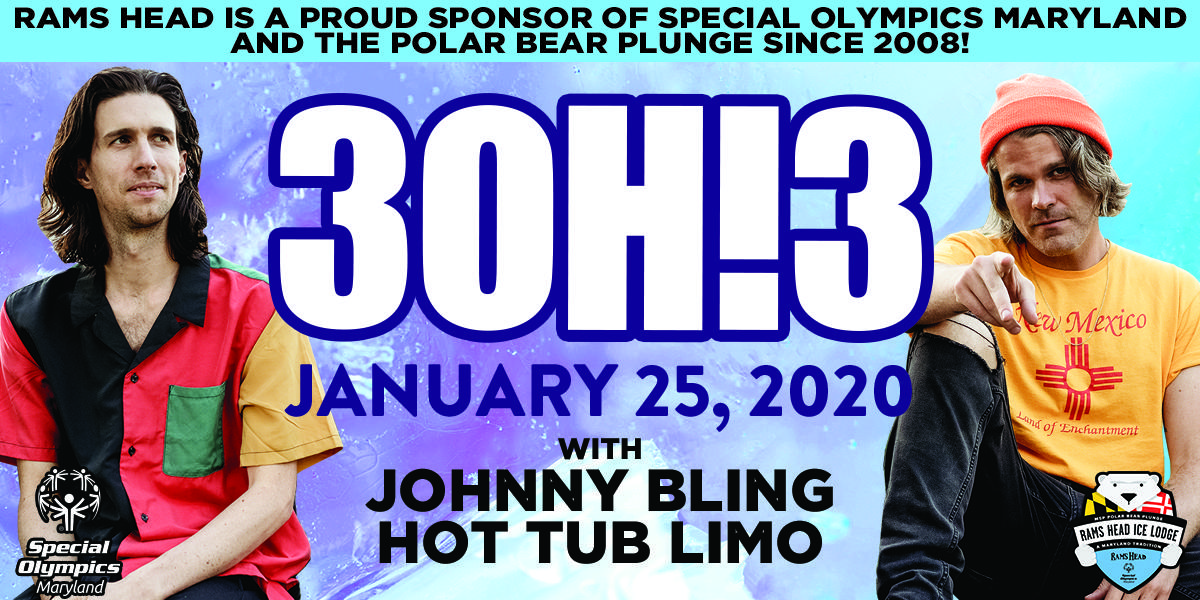 Special Olympics Maryland and Rams Head
3OH!3
Johnny Bling, Hot Tub Limo
Sandy Point State Park
Annapolis
,
MD
Special Olympics Maryland and Rams Head Present 3OH!3 with Hot Tub Limo and Johnny Bling at the Maryland State Police Polar Bear Plunge!
Join us in the Rams Head Ice Lodge on January 25th for a FREE concert!
Looking for an Ice Lodge upgrade?
A limited number of Ice Lodge Experience tickets are available! Purchase an upgrade and receive:
• Front Stage VIP Area
• Reserved Parking in Yellow Lot
• 2 Drinks
• Private Bar
• Private Bathroom
The Rams Head Ice Lodge opens at 9 AM for drinks, live music, and frigid fun!
Set Times:
11 AM: Hot Tub Limo
1 PM: Johnny Bling
3:30 PM: 3OH!3
**100% of all ticket and drink sales go to Special Olympics Maryland**
For additional event info and to sign up to PLUNGE visit PLUNGEMD.COM

Venue Information:
Sandy Point State Park
1100 E College Parkway
Annapolis, MD, 21409