May 9, 2022
Concerts at Point of the Bluff Point of the Bluff is located in the Finger Lakes of New York. Rams Head Presents books shows for this sister venue throughout the summer on both Saturdays and Sundays.
The Pavilion at Point of the Bluff Vineyards opened in 2019.
Each concert feels like a party, with world-class musical acts, a stellar view of Keuka Lake, and local craft beverages and food.
The pavilion was crafted from upcycled, 500-year-old Douglas Fir timbers, which are experiencing their third life with us. Previously, they were part of the Welland Canal Lock and the Steamboat Landing Restaurant in Canandaigua.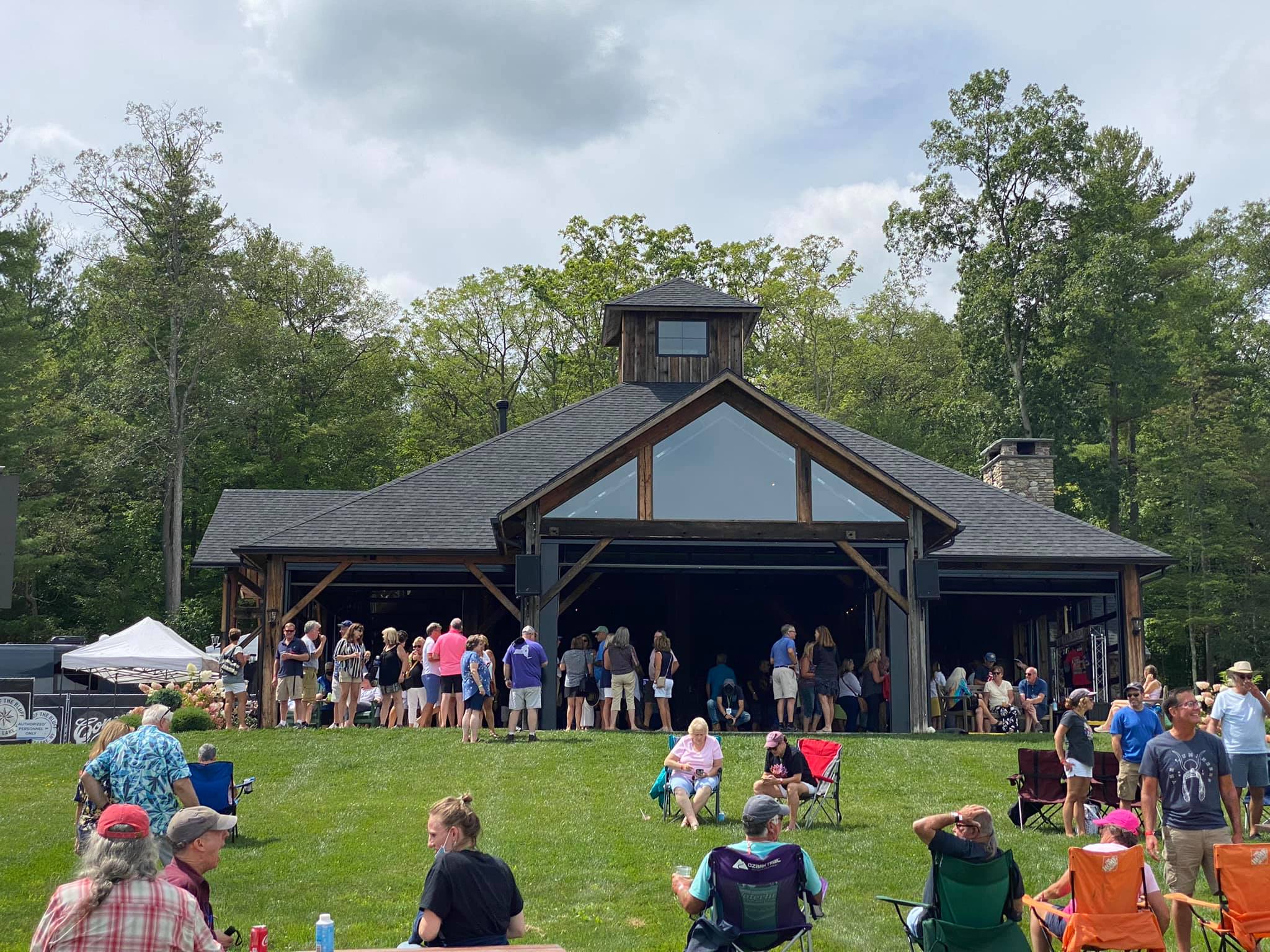 2022 Shows at The Pavilion
Sat, Jun 4 - The Calling w/ Dallas Greene
Sat, Jun 11 - It Was 50 Years Ago Today A Tribute to the Beatles starring: TODD RUNDGREN, CHRISTOPHER CROSS, BADFINGER featuring JOEY MOLLAND, DENNY LAINE
Sun, Jun 12 - The Mavericks
Sun, Jun 19 - Dave Mason (formerly of Traffic)
Sat, Jun 25 - The Zombies w/ Altameda
Sun, Jun 26 - Bruce Hornsby and the Noisemakers w/ Carm
Sun, Jul 3 - Three Dog Night w/ Danny McGaw
Sun, Jul 10 - Don Felder (formerly of the Eagles)
Sat, Jul 16 - Everclear w/ Fastball and The Nixons
Sun, Jul 17 - Femi Kuti and The Positive Force w/ Danielle Ponder (acoustic trio)
Sat, Jul 30 - Don McLean (50th Anniversary of American Pie)
Sun, Jul 31 - Graham Nash
Sun, Aug 7 - Chris Isaak
Sat, Aug 13 - Hiss Golden Messengar & Aoife O'Donovan
Sat, Aug 20 - The Steeldrivers
Sun, Aug 21 - Village People
Sat, Aug 27 - Indigo Girls w/ Lucy Wainwright Roche
Sun, Sept 4 - Judy Collins & Richard Thompson
Sat, Sept 10 - The 5th Dimension
Sun, Sept 18 - Sara Evans
Sat, Sept 24 - Shakey Graves
Sun, Sept 25 - Little Feat
Sun, Oct 9 - Rufus Wainwright
Sat, Oct 22 - Del McCoury Band w/ Special Guest Opener The Travelin' McCourys