Feb 17, 2023
2023 Rammie Awards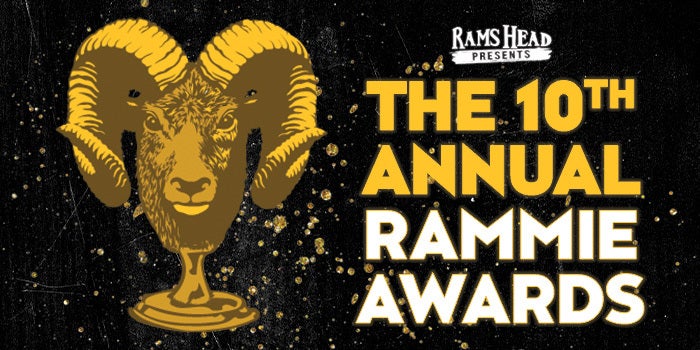 Rams Head Presents the 10th Annual Rammie Awards, an online accolade to recognize outstanding performances of 2022 in 16 categories!
THE WINNERS OF THE 10TH ANNUAL RAMMIE AWARDS:
National "First-Timer" Show of the Year - The Wallflowers (runner-up John Cafferty & The Beaver Brown Band)
National Show of the Year - Three Dog Night (runner-up Celebrating David Bowie feat. Todd Rundgren, Adrian Belew, Scrote & more)
Rams Head Presents at Maryland Hall Show of the Year - The Zombies (runner-up Chris Isaak)
Emerging Artist of the Year - Pressing Strings (runner-up Maggie Rose)
Matinee Show of the Year - Deanna Bogart Band (runner-up Riders In The Sky)
Annual Show of the Year - The Bacon Brothers (runner-up Jimmie's Chicken Shack)
Comedy Show of the Year - Colin Quinn (runner-up Die Laughing Presents "The Answer is Murder")
Best Tribute Band - The English Channel: America's Premier British Invasion Band (runner-up Foreplay: A Tribute to 70s Rock)
Local Show of the Year - Dublin 5 (runner-up The Nighthawks)
Co-Bill Show of they Year - 8 Ohms & Honey Sol (runner-up John Hiatt & The Goners & Sonny Landreth)
Best AMFM Show - In The Vane of... The Beach Boys (runner-up In The Vane of... Van Morrison)​​​​​​​
Best Opening Act - Ciaran Quinn (opening act for Dublin 5) [runner-up Kavoossi (opening act for Paul Lewis)]​​​​​​​
Annapolis Songwriters Festival Headliner of the Year - Lucinda Williams (runner-up Jake Owen)
Annapolis Songwriters Festival Showcase Songwriter of the Year (National) - Paul Guzzone (runner-up HunterGirl)
Annapolis Songwriters Festival Showcase Songwriter of the Year (Local) - Brandon Hardesty (runner-up Skribe)
Annapolis Songwriters Festival Venue of the Year - Rams Head On Stage (runner-up Rams Head Tavern)
What a wild year we had in 2022 - we finally got back to hosting live music nearly every night, with more than 350 performances shows last year, and we launched the 1st Annual Annapolis Songwriters Festival! (woohoo!) There's nothing better than going to a show, singing along, and creating core memories with friends, family, and the performer. We wouldn't be able to continue to bring such outstanding performers to Annapolis if it wasn't for the fans. Don't forget to cast your vote so that your favorite performers from the past year at Rams Head wins!